Each year the stage is set for seniors and the spotlight is on them. This month the spotlight is on Ethan Ayers, Phoebe Smith Hanes, Logan Benedict, and Alejandra Aldana-Milian. Each with unique perspectives and stories from their high school years in Armuchee, leaving them one more year of memories and goals as a senior. 
 Ethan Ayers, surprised by the questionnaire, said, "I love soccer and cross country. I enjoy them and take them seriously. I also like to draw in my free time and at school; I mainly like to draw shoes. I think they look cool and they're easy to draw for me" Ayer's senior goal is to win the state championship in cross country since this season the boys have a good chance of winning for the third time. Ayers said he is going to miss art, Soccer, and Cross Country the most out of high school.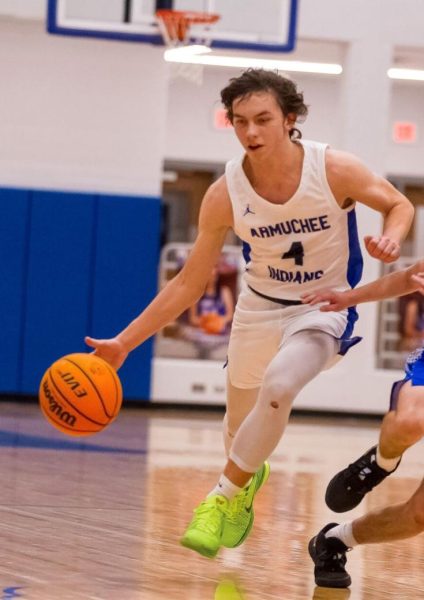 Logan Benedict, a varsity basketball player and track runner, said, "Some of my best high school memories came from cross country and soccer. Both Ayers and Benedict said that "my favorite memory was from my junior year when we jumped in a pool after the soccer team made the final four."  Logan said, "I will mostly miss the sports and my favorite teachers, Dr. B and Mrs. Floyd."
Phoebe Smith Hanes enjoys many hobbies. "Doing makeup and listening to music help me concentrate and be more productive. In art class, I like to draw abstract art. Basically, it's shapes and lines that appeal to my feelings," she said.
Story continues below advertisement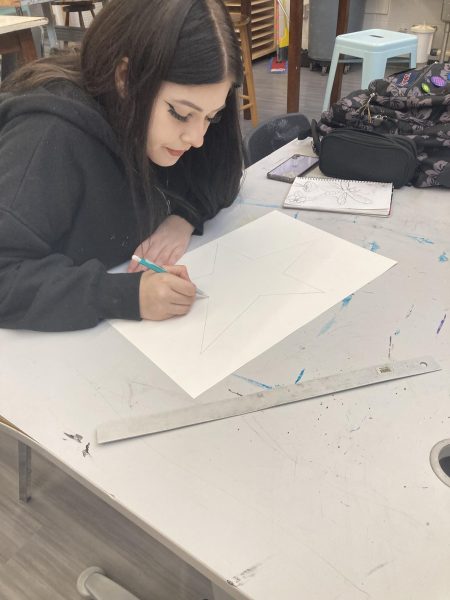 Alejandra Aldana Miliana created many memorable moments during high school. She said, "Experiencing homecoming with my friends during 11th grade and just dancing and being kids are my favorite memories. Another memory would be going to the soccer championship during freshman year. It was a big opportunity and a wonderful experience."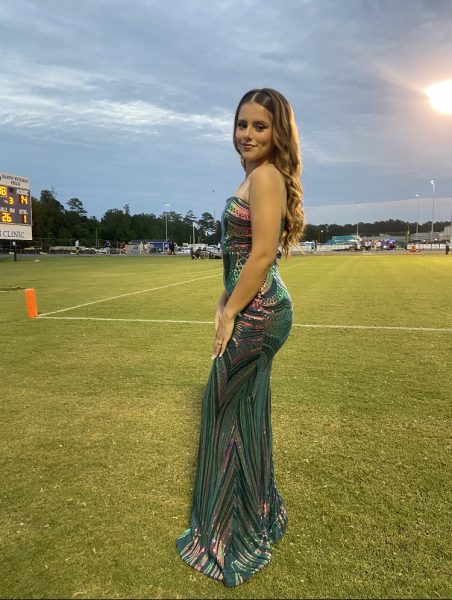 Throughout the senior's school years, teachers have been a role model for them whenever they needed them. Alejandra said, "Mrs. Rollins (9th-grade year) and Mrs. Byrnes (10th-grade year) were important because Mrs. Rollins has helped me out all throughout my high school years when I had trouble understanding and Mrs. Bynes has been inspirational and supportive to me. Every time I needed help on school work Dr. B and Mrs. Rollins helped me out when something was going on and when I wasn't feeling good." Smith and Ayers appreciate their teacher more by their personalities. Smith said, "Mrs. D, is very cool, understanding, and artsy." Ayers, said, "Dr. B is cool and awesome." Benedict went with more of a logical approach as he said, "Mrs. Floyd is my ELA teacher, and it's my favorite subject."
Even though the seniors of the Class of 2023 will move on to college or other objectives, everything that they have done will never be forgotten from all their years in Armuchee High School.