Teacher Superlatives: Best Personality: Bourg and Santillan
Hang on for a minute...we're trying to find some more stories you might like.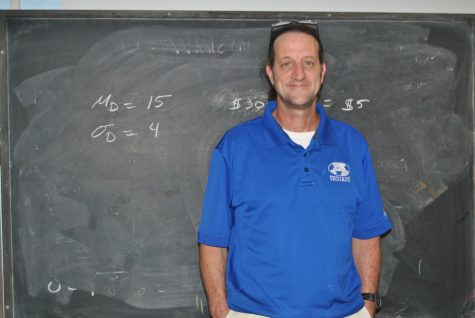 Mr. Bourg has been selected as the best personality teacher superlative. He describes himself as, "energetic, detailed, and purposeful." Mr. Bourg's personality comes from his love for math and watching his students learn. Ethan Aker, one of Mr. Bourg's freshman students said, "I like Mr. Bourg because of his PowerPoints, and he is always energetic and ready for algebra." He wants his energy for math to be contagious, passing along this energy to his students. Mr. Bourg said, "Instead of sitting up there talking, I like to let the students discover math themselves." Mr. Bourg also teaches classes like college readiness mathematics. One of his students, senior Max Baird, said, "He is very intelligent." Sometimes Mr. Bourg likes to have fun in his class and play Kahoot, Quizizz, and other games.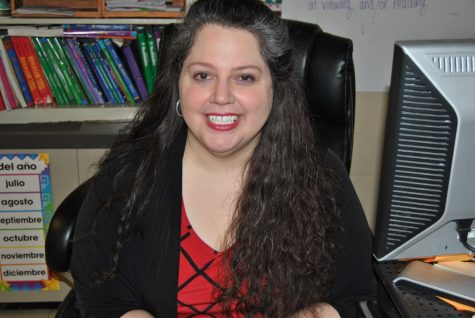 Jeannettelen Santillan, Spanish teacher, was selected as best personality. She tries to be herself. Santillan said, "My face is an open book. What I am feeling is conveyed on my face without me realizing it." Santillan describes her personality as type A; she gets stressed easy, but it is because she cares for her students. She embraces her personality by trying to be herself at all times, "Some agree or disagree with you. Stay true to yourself. Your integrity is your number one aspect," said Santillan.  The values she has learned while teaching are to always be honest. Students respect a teacher who is honest and there for them. Santillan's favorite lessons to teach are in the food unit. She can easily teach her students 300 vocabulary words during the unit. Sophomore Nathan Mathis said, "I like the way she brightens the class and makes the students feel welcome. I like that she is involved with her teaching and that she wants nothing but success for her students." Santillan said, "Tribe and True means to me community, respect, and staying true to our values while having school spirit."