March Madness Hits the Science Department at AHS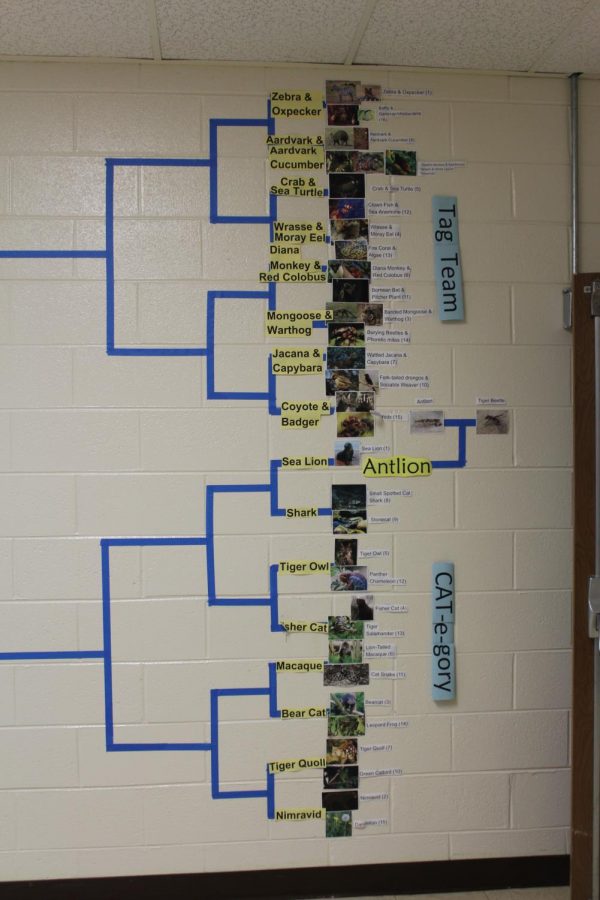 March
Mammal Madness is a challenge amongst the students in the Biology classes. All the students in Biology fill out a bracket and then it is copied for the teacher to keep a copy and the student. March Mammal Madness is a way to have a friendly competition amongst the students and staff.
Freshman Chloe Hakala talks about the experience of March Mammal Madness with her peers. She said, "The three words I would use to describe March Mammal Madness are competitive, cool, and aggravating." Freshman Reagan Foss would describe March mammal Madness as fun,competitive, and frustrating. She said, The best part about being in competition with my classmates is possibly being able to win a prize and bragging rights."
Biology teacher Mrs. Flagello is in her second year of doing March Mammal Madness. Her favorite part of March Mammal Madness is learning about new animals that she has never heard of before. Flagello said, "I want my students to participate in March Mammal Madness because it is a fun way to teach about biodiversity! We do not get a lot of time to teach and learn about animals so this is a way to introduce and learn about lots of animals and their adaptations." All of Flagellos classes plus some extras around the school compete in March Mammal Madness. She said, " The bracket is pretty simple to score. I make a copy of everyone's bracket and score after each round to keep up with who is winning."March Mammal Madness is a fun way to learn about new animals and compete with their peers.