Armuchee's New Gym: Construction Progress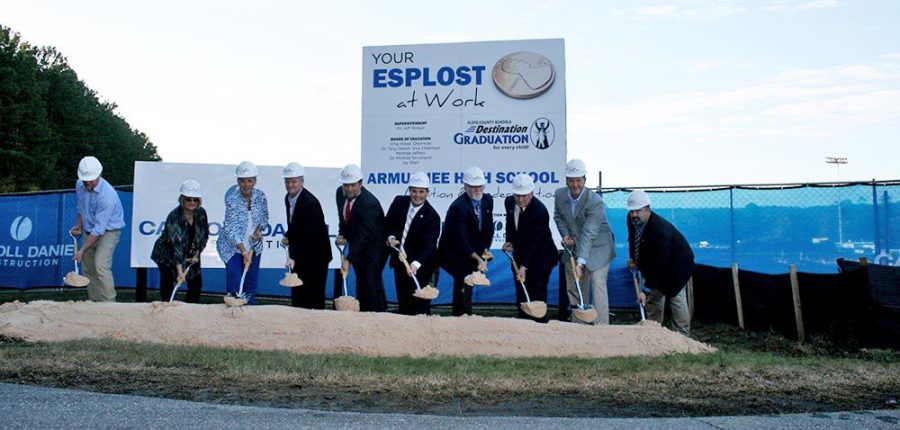 At Armuchee High school, there is currently a construction of a new gym. The gym's process of construction started in the spring of 2018 although they didn't officially break ground until fall of 2018. This gym will not only be used for sports, but it will also be used for pep rallies that will hold twice as many people as the old gym, band competitions, and chorus concerts. Having this gym will allow outdoor sports to be more flexible with practice because if it is rained out, there will be three gyms available for practice. According to Mr. Rhodarmer, he definitely sees the new and improved gym bringing in more people to watch sports. One main reason he believes this is true is because it is uniquely built and has personal chairs with back support in the back of the chair. So far, this is the first new gym built at Armuchee High. 
         The ESPLOST movement helped a lot with the cost of the gym.  This was a penny sales tax voted on by the community. In the gym, there will be a concession stand that has a roll up door on the front to open for basketball. The roll up door on the backside will be used for softball. Since the gym was made in a unique way, storage for all indoor sports will be held under the bleachers. The windows that let in natural light will have a special toned material to avoid glares on the court. Plans in the future include; adding accent brick to the school to help the gym flow with the other buildings. The gym is expected to be finished December of 2019.