Volleyball Website Article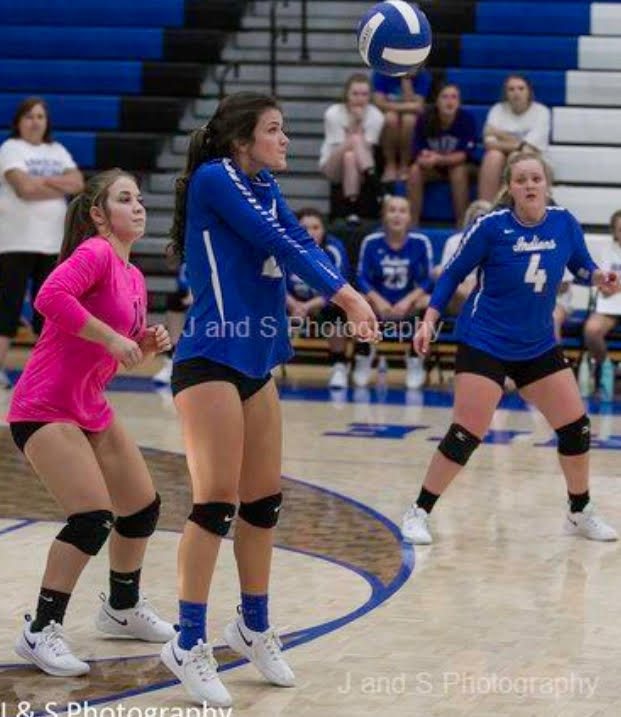 On Saturday October 20th, 2018 the volleyball team competed at state and won. They beat Dade county in three straight sets 25- 19, 25-16, 25-19 in the first round of state playoffs. Next they will play Rabun county on October 24th for the sweet sixteen round. On September 20th, 2018 the varsity volleyball team had an away game at Cass High School. The students that played were Emily Tomlin (Freshman),Bailey Henderson and Mercedes McLaughlin (Sophomores), Brette Bata, Carson Powell, and Grace Stanley (Juniors), Bridgette Jones and Bryson Smith (Seniors).
Bryson Smith, senior said, "Some of the high points of the game were making perfect passes and when all of the players go to the middle to do our chant: Tick, Tick, Boom." With all of the high points, there were low points as well. Smith said, "It can be bad when we have low energy and we get frustrated with ourselves, but the team does a good job of getting out of that mindset and staying positive."
Even though the volleyball team does such a good job with having a positive mindset and keeping their energy up, they hope that more students will come to games to support them in the future. Smith said "It really encourages us to play better when we see other students cheering for us and supporting us." Teresa Yandell, Art teacher and Volleyball coach said, "It's nice to see people coming out to support them, it makes them feel like they're acknowledged." Unfortunately Volleyball season is over for this year. But for next year, if you want to see when and where the upcoming games are go to the athletics tab on the Armuchee High School homepage, click on Volleyball, and go to the Schedule tab.