Most Athletic: Ensley and Peirce
Hang on for a minute...we're trying to find some more stories you might like.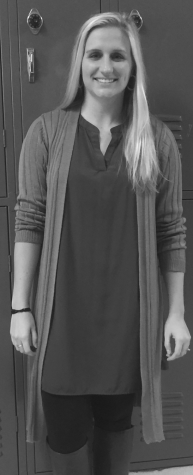 Mrs. Ensley has been chosen for the teacher superlative: Most Athletic. This year is Mrs. Ensley's second year teaching. She also  coaches the track team. In high school, Mrs. Ensley participated in Track, Cheerleading, and Dance. In college, Mrs. Ensley was a part of the Track and Cheerleading teams. "I think that sports affects my teaching skills because I get to see how the athletes react when they don't do well at a meet and that helps me realize how they feel after they don't do well on a test. It helps me realize what the students need help with," said Mrs. Ensley. She also said that seeing the student athletes at practice and the events informs her about how to help the students in school. Mrs. Ensley said that an important memory from coaching was when Mary Kate Wheeler, Junior, did not qualify at Region after they had expected her to qualify all year. "When she didn't make it to state, she was devastated," said Mrs. Ensley, "But Mary Kate did get to compete because someone dropped out at the last minute. Mary Kate ended up throwing the best shotput she ever had, and she was more determined than ever." Mrs. Ensley hopes to continue coaching at AHS.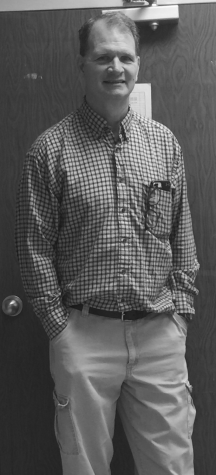 Coach Pierce did not always coach just cross country "I have coached basketball, golf, volleyball, tennis, and track." Pierce loves to play any kind of sport. "As a kid I played basketball, track, and football," Pierce also explained why he would play the sports, "I only played football about every other year, but I was really good at basketball, and I would do track to stay in shape for basketball." His secret for staying in shape includes more than running. "I completed a tough mudder which is a 13-mile obstacle course." Pierce's favorite part about cross country is if you work hard and really want it, then you can do anything. A really important thing to know is what to eat or drink before you run. Coach Pierce said, "I usually just drink water before a race, unless it is late in the day." In Coach Pierce's first year here, he was not the computer business teacher. He was the P.E. teacher. Pierce said, "I am better at track and basketball, but for cross country I did place 2nd in the hurdles." Coach Pierce also said why he did not become a pro athlete nor a coach for pro athletes. "I did not become a pro coach or athlete because my dad was a coach and a teacher at Armuchee, and also a guidance counselor."