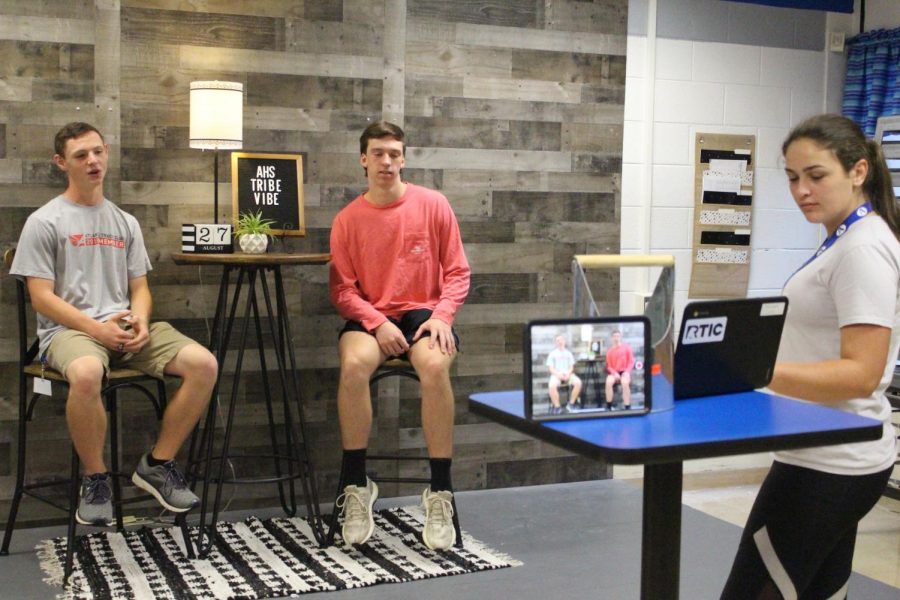 Teachers in Armuchee High School are using some types of technology in their classes because they think technology helps students learn more properly. Coach Arp uses technology in her business class to make Tribe Vibe videos to deliver announcements and pledge each day. "Technology is everywhere and is used in every part of life. Integrating technology into the classroom is an effective way to connect with students of all learning styles," said Coach Arp.
Davis Yeargan, junior, uses technology in the media center to check in and check out books. "Students check in and check out hundreds of books throughout the year. Using a computer helps me find out what books they have checked in and checked out over the year," said Davis Yeargan
Students use chrome books in their literature class. "In literature class we use our chrome books to access and write essays. We also use our chrome books to play Quizlet live, and to make a Quizlet for vocabulary terms," said Olivia Fields, freshman. 
Ms. Heather Brand uses online programs in her Spanish class to help students in learning Spanish. She uses Duolingo, Senor Wooly, and other Google resources. She thinks that teachers should know how to use technology properly. "Technology cannot be effective in the classroom without teachers who are knowledgeable about both the technology itself and its implementation to meet educational goals," said Ms. Heather Brand.
Erin McKinney, freshman, thinks that technology is good for students. "Technology helps them with their learning. Students can gain the skills they need to be successful in the future," said Erin McK
inney. Coach Scott Pierce uses technology in his IBT class for grading and for the research of the projects. He thinks that technology can disconnect students from social interactions. "Using too much technology eliminates face to face communication. People don't socialize with others. They text others instead of communicating face to face," said Coach Scott Pierce.
[gallery ids="3677,3671,3661,3659,3667,3665,3660"]
Fiza Nadeem, Staff Writer
Feb 27, 2020

Habitudes Program Builds Leadership and Character

(Story)

Nov 07, 2019

Brighter Birthdays and Key Club are Making a Difference

(Story)

Oct 18, 2019

Bryce Culberson Finds Success as our AHS Drum Major

(Story)