AHS's Christmas Bucket List 2021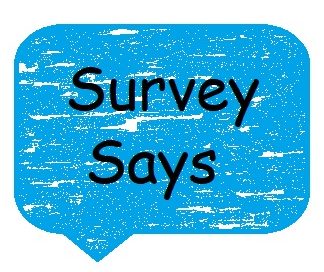 When Christmas time arrives it is joined with a ton of smiles, the aroma of sweet Christmas cookies, and the beautiful, decorative, and colorful Christmas lights. We love Christmas time here at Armuchee and we all can't wait for our precious, long-awaited break.
Many people here at AHS have some amazing and joyful things planned for this upcoming break.
Sophomore, Tristan Young said, "I plan to get work in for baseball, get all my schoolwork done, play a lot of video games, spend time with my family, and enjoy a delicious Christmas dinner."
Ryland Steen, a sophomore here at AHS said, "I don't really have too many plans; I just want to spend time with my family, and I can't wait to open my presents." Ryland plays linebacker here at our school and he has a sister who attends our school and she is a senior, Delaney Steen.
Senior, Krishna Patel said, "I really want to volunteer and help out, donating to homeless shelters; I'm really big on helping people in need. I also want to do something special for my family.".Junior, Jordan Joyce said, "All I want to do for this year's Christmas break is to play basketball and see family." Jordan is our starting power forward on the varsity team.
Freshman Ava Holcombe has a traditional Christmas break. She said, " I want to sleep in a lot and eat some good food. My family gets up super early to open presents and go look at the beautiful lights. Also, each year we go to my grandparents' house, every single year. I don't know what anyone will or has gotten me for a gift." Ava cheers at AHS and is always involved.
Eighth-grader Drake Ballard said, "I wanna spend time with my family and play basketball." Drake plays basketball for the varsity middle school team coached by Jason Park.
Sophomore, Sid Carver said, "The way we celebrate Christmas is with a big Christmas tree and an even bigger Christmas meal. I always help set the table, and my favorite thing to eat during the Christmas season is the cranberry sauce, even though it may be named a Thanksgiving food." Sid recently moved to AHS and has made many friends, and has gotten comfortable in our family-like environment.
Sophomore R.J. said, "I'm gonna obviously play some 2k, spend time with the family members, get some presents for the fam, and try to give some food away to the homeless, maybe drive around and hand out food,"  Darren Simmonds, a senior at AHS and a great friend of everyone said, "Christmas is always fun, and will be more fun this year since I'm a senior. I really get three Christmases since I go to my mom's, dad's, and grandparents' house." Darren placed in the state Track and Field meet last year, and he played football this past season.
See, Armuchee High is full of different people, different cultures, and definitely filled with laughs. Armuchee is a great place to attend school but a break is really nice from time to time.