2020-2021 Homecoming King & Queen
The winners for the 2021 Homecoming queen and king were crowned on October 2nd: Kelsie Burkett and Alex Wright!
With homecoming comes a couple of special events and even more special people, my fellow schoolmates, these special people have the looks and popularity to make a jaw drop on homecoming night. These special people were our homecoming court representatives, but only the seniors out of these representatives had the chance to win that homecoming crown or tiara. Homecoming court electives are voted in at the beginning of the week, and everyone's on the edge of their seats until they find out who was picked, this normally is followed with cheer and applause in multiple classrooms.
As the week went by there were door decorating competitions, parades for teams going to state, everyone was dressing up depending on the theme of the day. It's Awesome! Friday afternoon was exciting. The big homecoming football game. We, the Armuchee Indians had taken on the Mt.Zion Eagles in an intense football game in front of a more intense crowd. By half time the game was not going as we would like, but with halftime being present, the homecoming king and queen along with the other representatives would be represented soon. Five seniors each for the king and queen spot would be represented and there would be one runner up and one winner for each spot.
For the girls; Delaney Steen, Morgan Broom, Katie Leonard, Kelsie Burkett, and Olivia Moises would be represented. Olivia said, "I felt honored and loved that my classmates chose me to represent them." She also included, "I love everything about the tribe, it's just so loving, and I know I can rely on anyone to help me." They tightly squeezed their parents' hands, who stood out on the field with them, and clinched onto the small bouquet of flowers in their other one, they stood in anticipation. After a five-second drum roll from the crowd that felt like absolutely forever, the announcer says, "Delaney Steen for first runner up." She was ecstatic, a smile from ear to ear. Following a round of applause, the entire stadium silenced again as if it were completely empty. Another drum roll uproar arose and the feeling came back. When it stopped, "Kelsie Burkett" was shouted from the press box. Kelsie said, "Before they called my name out on the field, I was really nervous about who they were going to pick and when they called my name, I was in literal shock. I was so happy." She didn't even ask anyone to vote for her. She said, "I didn't do anything to promote myself. All I did was be myself and not change for anyone or anything."
For the boys, homecoming king was the moment everyone was waiting for; the representatives consisted of Will Holcomb, JJ House, Malik Drinic, Alex Wright, and Kameron Parker. JJ said, "I love how the tribe is such a tight-knit family. After graduation, I plan to go to a four college and get my degree in early childhood education." JJ prefers Kennesaw or Jacksonville State University for his preferred college. Malik Drinic said, "I don't have a preferred college yet, but I do wanna go play sports in college after high school." Joining him Kameron Parker said, "I wanna go to Berry College and play football and pursue my degree in Physical Therapy."
The boys were calmer but still nervous and did want to win. When the crowd went silent, three of the guys that were representatives, played football so they stood there in their uniforms sweating and breathing heavily. The drum roll continued and stopped as "JJ House" was shouted for runner up. The coolest part of the entire ceremony was the handshake that JJ and our principal, Dr. Rhoadarmer, had shared after he was called. The crowd laughed as they transitioned extremely loud rumble of the stadium. "AND FOR HOMECOMING KING, ALEX WRIGHT." The crowd cheered and applauded as he stepped up and claimed his crown. Alex said, "I just try to be friends with all groups of peopl. I want to attend North Georgia (Technical College) and study physical therapy." While Alex has not attended Armuchee for all of his high school years, he said, "Beating Towns County for this years' season opener at home was his favorite memory here at AHS. Congratulations to all of the representatives and most importantly to King Wright and Queen Burkett.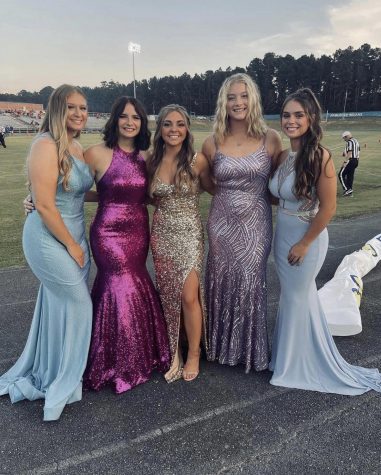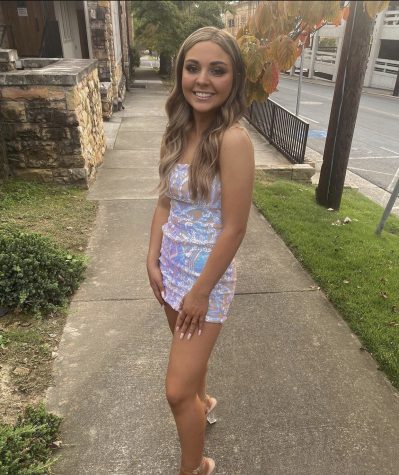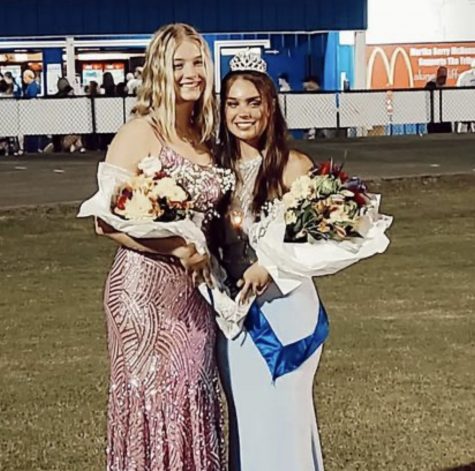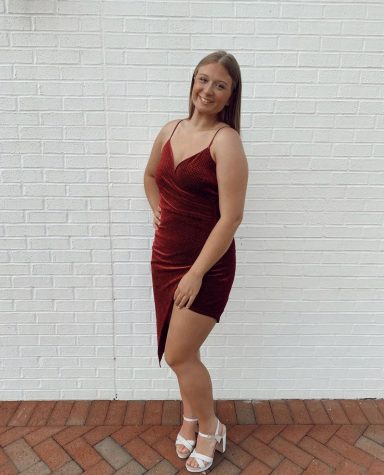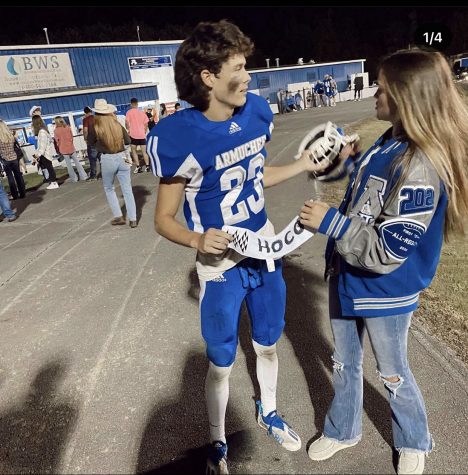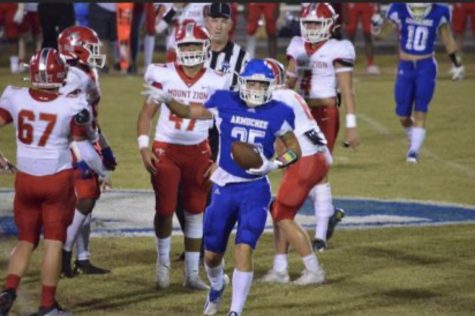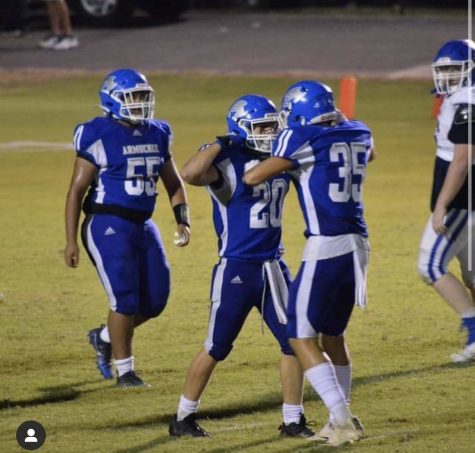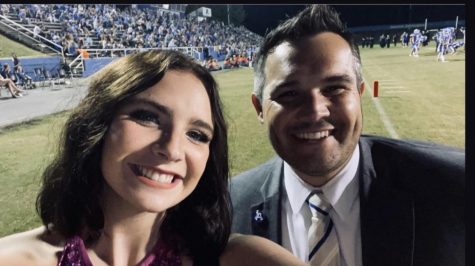 .