MLK Day in 2021: A Holiday of Service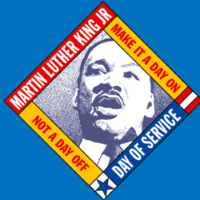 Martin Luther King Jr. Day in 2021
If MLK has ever impacted you, then you will be happy to know that even over 50 years after his death people still commemorate his life and spread knowledge about how he benefited the lives of those who sought civil rights during the 50s and 60s. Although in 2021 with COVID-19 some of the memorials this year are closed, there are virtual tours of the memorials online. The MLK Day of Service is all about benefiting your community. This is part of the reason for the MLK federal holiday because it is a day of service rather than a day off. In 1994, Congress passed the King Holiday and Service Act designated to let individuals be present in their community. 
I am interested in bringing this information out because I have found that some people are unaware of the holiday's true meaning. Despite not everyone being aware of the true meaning of the Federal Service Holiday(comma), many have still been inspired by his love for the people. My mother has seen his methods inspiring, especially those of looking to other leaders to find his path to understanding racial injustice and that love instead of hate is always right. His speeches have also helped her by inspiring her to see people for their character and not the color of their skin. 
 Junior Emily Tomlin has visited the MLK, Jr. monument in Washington D.C. and Atlanta, where she has enjoyed reading his many quotes that surround his statues. Emily has also read his  I Have a Dream speech along with watching the recording of his speech that he delivered at the Lincoln Memorial. She will commemorate him this holiday by reading some of his work and trying to apply his values into her life along with possibly taking some of the virtual tours.