Student Spotlight: Chloe Nance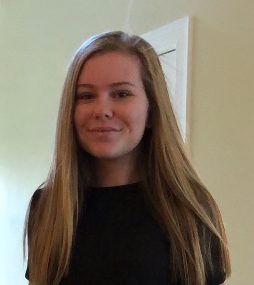 Cross Country is a sport in which you run three miles at every practice and at every meet. In these events, you run hills, sprints, distance, and workouts. Being a runner in cross country is not as easy as you would think, practicing every day in the heat or cold for at least three hours. 
Chloe Nance, a sophomore at Armuchee High, was motivated to start this challenging sport so she could stay in shape. The most difficult thing Chloe faces is sprints, but she exceeds at long distance. In fact, she has been on the varsity team for the past two years. This means she ran varsity her freshman year, which is pretty impressive considering it was her first year of high school Cross Country. Coach Pierce, the head coach for the team, said, "Chloe is very unique: she is always so happy when she doesn't have to be." Sophia Sevenich, a sophomore, who is friends with Chloe Nance and also manages Cross Country said, "She is so sweet and funny." From all who know her, know that she is determined to anything she puts her mind to. Her goal this season is to "letter and get better" at sprinting by practicing every day. In order to letter, the team has to succeed in regionals and state meets.
 Although Chloe doesn't plan on running after high school, she wants to be a successful pharmacist. That way she can help people, and spread kindness. Other than Cross Country, Chloe also plays Tennis, is involved in the board games club, and even makes her own jewelry. She has her own business called Chloe's Jewels. "I'm just always bored, so I decided one day I wanted to make them [jewelry] for a good time of my day well spent," Chloe explained. She sells multiple pieces to friends and family, and it makes her feel contentment when she sees them wearing her jewelry. Chloe is smart, outgoing, and successful. She fills her community with smiles all around, regardless of her busy lifestyle.