2019 Teacher of the Year: Mr. Bourg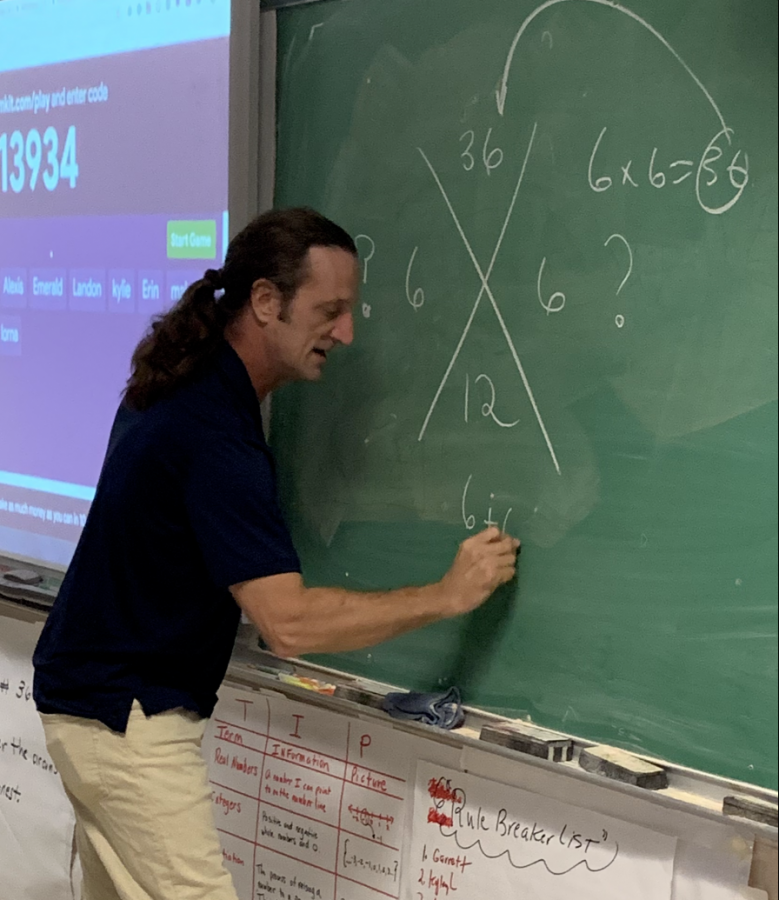 The Armuchee Teacher of the Year for 2019 is Mr. Blake Bourg. He has been a teacher for five years, and he currently teaches Algebra I and AP Calculus."It's typically your peers, your other teachers in the building that make that selection, so I was pretty floored by that-for other teachers to think that highly of me, was very humbling," said Bourg. He believes he was selected because he puts forth 100% while doing his job. "When I go home at night I don't have these pre-selected lessons that I chose from. Typically what I do every year is to change my lessons based on what kind of students I have," said Bourg.
Bourg decided he wanted to be a teacher after coming to understand the subject in which he once struggled. He felt that there were hundreds of thousands of people who felt the same way as he did when it came to math, so he decided to be a math teacher to help those people through math even if it wasn't his best subject. He wants his students to like math and engage in the subject so he never sticks strictly to lectures. Instead, he is always trying to find an activity for his students. "I want students to like math so I try to create an environment for them. Sometimes it's fun; I do some crazy things in the classroom to keep the students engaged," said Bourg. Former and current student of Bourg recalled several interesting things he would do to keep their attention in class such as jumping up on the desk, doing the woah, hammering a nail into a piece of wood, slapping a ruler on the desk and then pointing to the board, and doing the worm. He also plays a game in his classes called GimKit- an online quiz game where answering questions correctly will earn the player money. With the money they earn, they can go on the offensive against other players in an attempt to throw them off track with traps.
Bourg prefers limited lectures so his students have time to work with the material and skills they've  obtained. As he describes it, he tries to create a style similar to a Socratic Seminar, letting his students ask and answer questions along with talking about subjects and terms they don't understand. He enjoys teaching the quadratic unit the most, closely followed by the data unit. He appreciates his AP Calculus class  as he enjoys the material and has students who are interested in the more challenging material.
Recognized at the AGEF (Armuchee Glenwood Education Foundation) Welcome Back Breakfast. In addition, Mr. Bourg will be recognized at the county office along with teachers from each school in the district.